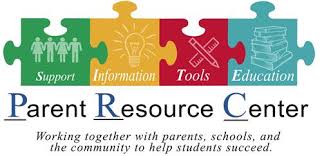 The Resource Directory shared by the Powhatan County Public Schools Parent Resource Center (PCPS-PRC) provides information to connect family and community members, and PCPS Staff, with local providers and resources. It is important to keep in mind that individual experiences with providers may vary from one individual or family to another. The list will be updated as new resources are identified. Inclusion in this online Resource Directory is not to be considered an endorsement by Powhatan County Public Schools or the PCPS-PRC.
The Powhatan Parent Resource Center offers assistance to families and educators by encouraging effective partnerships between home and school. The goals of the Parent Resource Center are to:
Provides direct support through listening and problem-solving with families and educators. These communications can take place in-person, and/or through phone and email conversations.
Assists family members and staff in locating resources and information relevant to topics of interest, both in the Parent-Community area in PCPS school libraries and with outside agencies and organizations.
Offers information on local family support groups and programs.
Collaborates with other local agencies and PCPS Committees to provide interactive workshops on general and specific topics.
Shares information on the Special Education process.
For more information, please contact:
Dr. Lynn Clayton-Prince
Assistant Superintendent of Special Education, Equity & Diversity
Powhatan County Public Schools
804-598-5700
lynn.prince@powhatan.k12.va.us